About Pine Ridge and Surrounding Areas - Pine Ridge Real Estate Expert
Pine Ridge Estates a community that caters to equestrians and nature lovers and has a public golf course. This amazing and unique community boasts a 94 acre community equestrian center with a block barn for co-op boarding of resident's horses, 13 fenced pastures on 30 acres of land, a regulation size dressage arena, a hunt course, a 250'x125' fully lighted main arena, a trail arena, and a cross country course. There are 28+ miles of manicured horse trails winding throughout the community.
Additional amenities include the 4 lighted tennis courts, the RC Flying field, playground, picnic areas, shuffleboard courts, and a clubhouse with pool table, table tennis, a fully equipped industrial kitchen, and game/meeting rooms. Above the barn (overlooking the main arena) is a banquet center, with a full kitchen, available for residents to reserve for meetings, parties, or events. Finally we have a shopping center "Ridge Crossing" at the corner of Pine Ridge Blvd and Elkcam that provides a pizza parlor, ice cream shop, and a sandwich shop. We are in the middle of Citrus County, high and dry, and very close to all the tourist attractions; 80 miles from Busch Gardens, 90 miles to Universal Studios/Disney World, 30 miles to HITS showgrounds. Come visit this community and you'll see what Florida living is all about!
Pine Ridge Deed Restrictions » Pine Ridge Riding Trails »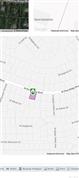 Price: $ 654,900 / Built: 2022
Sqft Living: 2,466 / Beds: 3 / Baths: 3
Garage: 2-Car / Acres: 1.06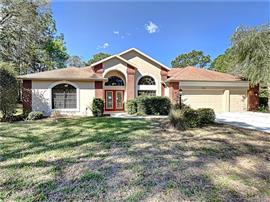 Price: $ 530,000 / Built: 2000
Sqft Living: 2,771 / Beds: 3 / Baths: 3
Garage: 2-Car / Acres: 1.08
Price: $ 269,999 / Built: 1974
Sqft Living: 1,329 / Beds: 3 / Baths: 2
Garage: 1-Car / Acres: 1.01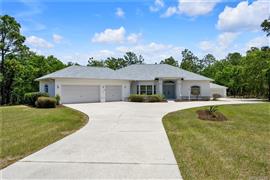 Price: $ 439,900 / Built: 2000
Sqft Living: 2,094 / Beds: 3 / Baths: 3
Garage: 5-Car / Acres: 1.21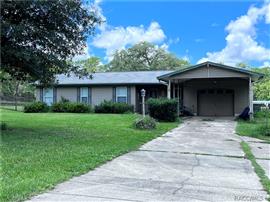 Price: $ 699,900 / Built: 1975
Sqft Living: 1,708 / Beds: 3 / Baths: 3
Garage: 1-Car / Acres: 7.81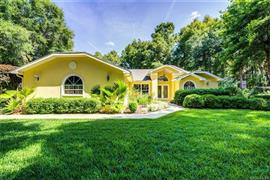 Price: $ 424,944 / Built: 2000
Sqft Living: 2,125 / Beds: 3 / Baths: 2
Garage: 2-Car / Acres: 1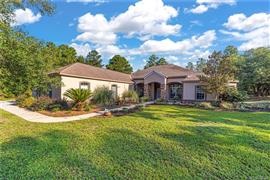 Price: $ 630,000 / Built: 2006
Sqft Living: 3,211 / Beds: 3 / Baths: 3
Garage: 3-Car / Acres: 1
Price: $ 759,999 / Built: 2022
Sqft Living: 2,699 / Beds: 4 / Baths: 4
Garage: 2-Car / Acres: 1.43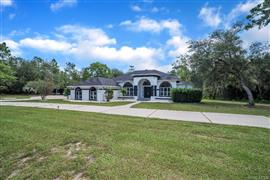 Price: $ 899,500 / Built: 1996
Sqft Living: 4,195 / Beds: 5 / Baths: 4
Garage: 4-Car / Acres: 1.43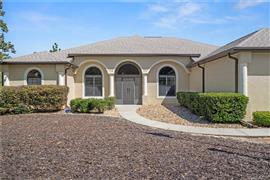 Price: $ 599,000 / Built: 2006
Sqft Living: 2,417 / Beds: 3 / Baths: 2
Garage: 3-Car / Acres: 1.2
Price: $ 739,000 / Built: 2001
Sqft Living: 3,427 / Beds: 4 / Baths: 3
Garage: 3-Car / Acres: 1.66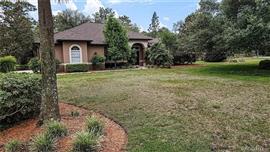 Price: $ 535,000 / Built: 2000
Sqft Living: 2,170 / Beds: 3 / Baths: 2
Garage: 2-Car / Acres: 1.05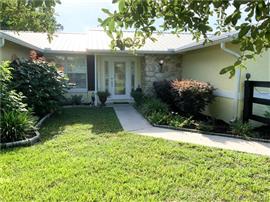 Price: $ 550,000 / Built: 1977
Sqft Living: 2,777 / Beds: 3 / Baths: 3
Garage: 2-Car / Acres: 1.8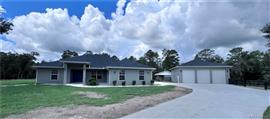 Price: $ 765,000 / Built: 2001
Sqft Living: 3,248 / Beds: 5 / Baths: 4
Garage: 8-Car / Acres: 2.89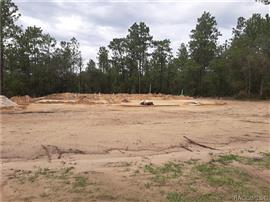 Price: $ 649,900 / Built: 2022
Sqft Living: 2,632 / Beds: 3 / Baths: 3
Garage: 3-Car / Acres: 1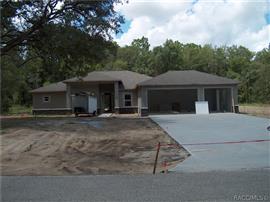 Price: $ 649,900 / Built: 2022
Sqft Living: 2,632 / Beds: 3 / Baths: 3
Garage: 3-Car / Acres: 1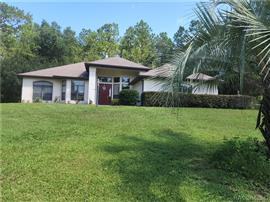 Price: $ 425,000 / Built: 2006
Sqft Living: 1,863 / Beds: 4 / Baths: 2
Garage: 2-Car / Acres: 1.01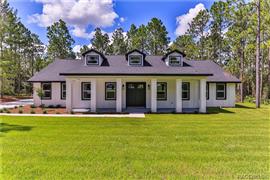 Price: $ 639,900 / Built: 2022
Sqft Living: 2,727 / Beds: 4 / Baths: 3
Garage: 3-Car / Acres: 1.02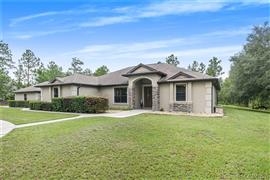 Price: $ 699,000 / Built: 2008
Sqft Living: 3,354 / Beds: 4 / Baths: 3
Garage: 3-Car / Acres: 1.04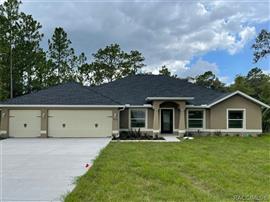 Price: $ 449,000 / Built: 2022
Sqft Living: 2,120 / Beds: 4 / Baths: 2
Garage: 3-Car / Acres: 1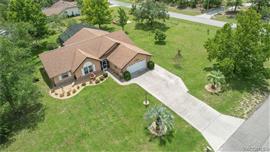 Price: $ 530,000 / Built: 1991
Sqft Living: 2,151 / Beds: 3 / Baths: 2
Garage: 4-Car / Acres: 1.03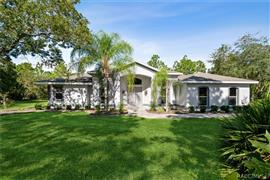 Price: $ 675,000 / Built: 2003
Sqft Living: 3,493 / Beds: 4 / Baths: 3
Garage: 2-Car / Acres: 3.3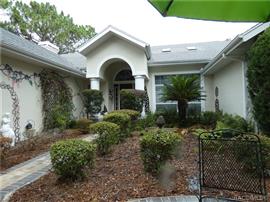 Price: $ 510,000 / Built: 1992
Sqft Living: 2,944 / Beds: 3 / Baths: 3
Garage: 3-Car / Acres: 1.14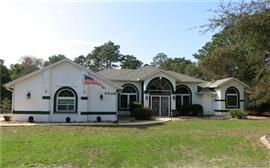 Price: $ 575,000 / Built: 2000
Sqft Living: 2,627 / Beds: 3 / Baths: 3
Garage: 5-Car / Acres: 1.06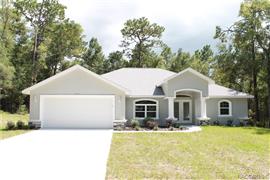 Price: $ 475,000 / Built: 2022
Sqft Living: 2,009 / Beds: 3 / Baths: 2
Garage: 2-Car / Acres: 1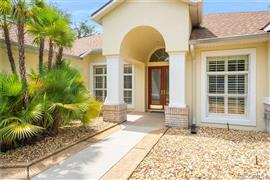 Price: $ 970,000 / Built: 2003
Sqft Living: 3,366 / Beds: 4 / Baths: 4
Garage: 3-Car / Acres: 2.77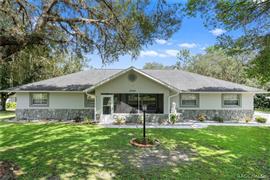 Price: $ 389,900 / Built: 1989
Sqft Living: 1,758 / Beds: 2 / Baths: 3
Garage: 3-Car / Acres: 1.06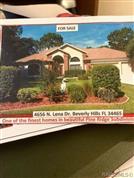 Price: $ 599,000 / Built: 2000
Sqft Living: 2,771 / Beds: 4 / Baths: 3
Garage: 3-Car / Acres: 1.08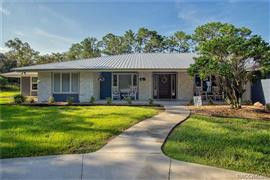 Price: $ 685,000 / Built: 1987
Sqft Living: 2,709 / Beds: 5 / Baths: 3
Garage: 2-Car / Acres: 2.75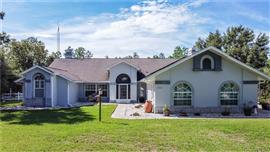 Price: $ 634,000 / Built: 1991
Sqft Living: 2,710 / Beds: 4 / Baths: 4
Garage: 2-Car / Acres: 1.49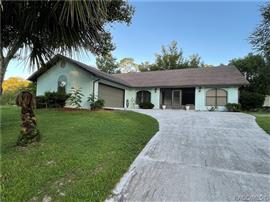 Price: $ 365,000 / Built: 1988
Sqft Living: 1,717 / Beds: 3 / Baths: 2
Garage: 2-Car / Acres: 1.11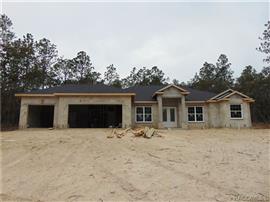 Price: $ 599,900 / Built: 2022
Sqft Living: 2,389 / Beds: 3 / Baths: 2
Garage: 3-Car / Acres: 1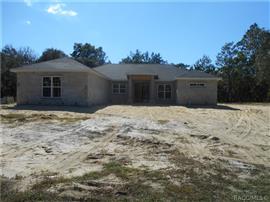 Price: $ 579,900 / Built: 2022
Sqft Living: 2,135 / Beds: 3 / Baths: 2
Garage: 2-Car / Acres: 1.03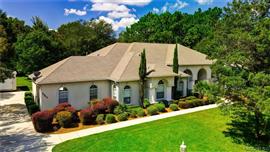 Price: $ 726,000 / Built: 2007
Sqft Living: 3,320 / Beds: 3 / Baths: 3
Garage: 6-Car / Acres: 1.06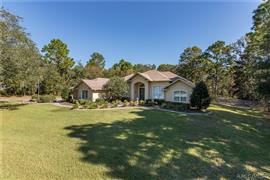 Price: $ 545,000 / Built: 2003
Sqft Living: 2,790 / Beds: 4 / Baths: 3
Garage: 2-Car / Acres: 1.01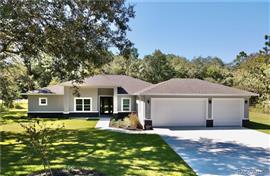 Price: $ 624,900 / Built: 2022
Sqft Living: 2,632 / Beds: 3 / Baths: 3
Garage: 3-Car / Acres: 1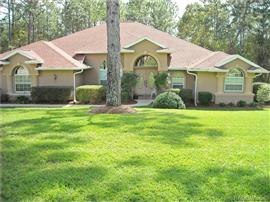 Price: $ 599,999 / Built: 2006
Sqft Living: 2,716 / Beds: 3 / Baths: 3
Garage: 3-Car / Acres: 1.12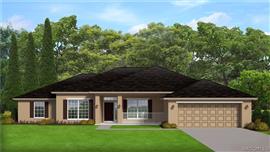 Price: $ 417,250 / Built: 2022
Sqft Living: 2,240 / Beds: 4 / Baths: 2
Garage: 3-Car / Acres: 1.12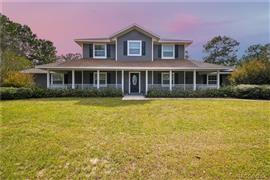 Price: $ 469,900 / Built: 1994
Sqft Living: 2,344 / Beds: 4 / Baths: 3
Garage: 2-Car / Acres: 1.11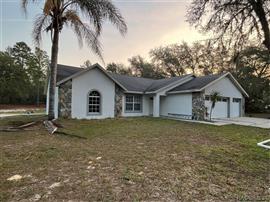 Price: $ 2,300 / Built: 1995
Sqft Living: 1,488 / Beds: 3 / Baths: 2
Garage: 3-Car / Acres: 2.75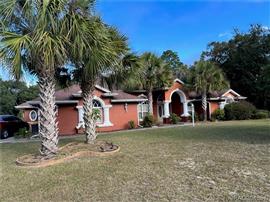 Price: $ 625,000 / Built: 2008
Sqft Living: 3,003 / Beds: 3 / Baths: 3
Garage: 2-Car / Acres: 1.06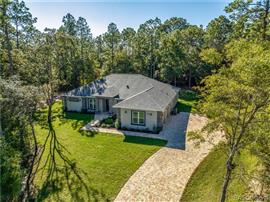 Price: $ 644,900 / Built: 2022
Sqft Living: 2,577 / Beds: 3 / Baths: 2
Garage: 2-Car / Acres: 1.08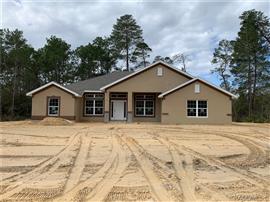 Price: $ 406,200 / Built: 2022
Sqft Living: 2,169 / Beds: 4 / Baths: 2
Garage: 2-Car / Acres: 1.05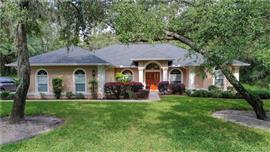 Price: $ 525,000 / Built: 2002
Sqft Living: 2,567 / Beds: 4 / Baths: 3
Garage: 2-Car / Acres: 1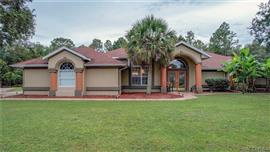 Price: $ 518,000 / Built: 1998
Sqft Living: 2,310 / Beds: 3 / Baths: 2
Garage: 2-Car / Acres: 1.4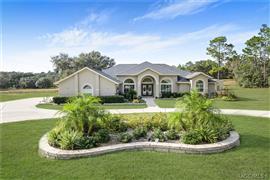 Price: $ 690,000 / Built: 2002
Sqft Living: 2,988 / Beds: 3 / Baths: 3
Garage: 3-Car / Acres: 1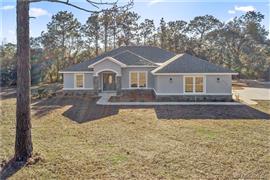 Price: $ 564,900 / Built: 2022
Sqft Living: 2,000 / Beds: 3 / Baths: 2
Garage: 2-Car / Acres: 1.09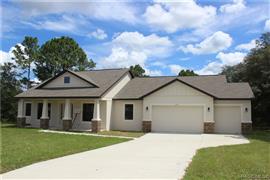 Price: $ 599,000 / Built: 2022
Sqft Living: 2,331 / Beds: 3 / Baths: 2
Garage: 3-Car / Acres: 1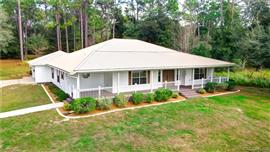 Price: $ 499,900 / Built: 2001
Sqft Living: 2,609 / Beds: 3 / Baths: 2
Garage: 3-Car / Acres: 1.15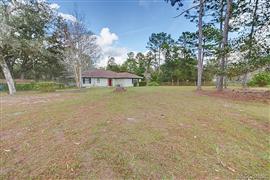 Price: $ 339,000 / Built: 1988
Sqft Living: 1,740 / Beds: 3 / Baths: 2
Garage: No / Acres: 1.01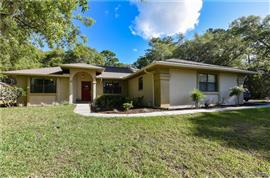 Price: $ 455,800 / Built: 1990
Sqft Living: 1,690 / Beds: 3 / Baths: 2
Garage: 2-Car / Acres: 1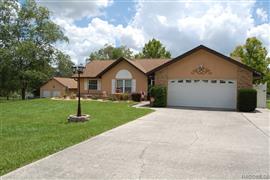 Price: $ 508,000 / Built: 1991
Sqft Living: 2,152 / Beds: 3 / Baths: 2
Garage: 4-Car / Acres: 1.03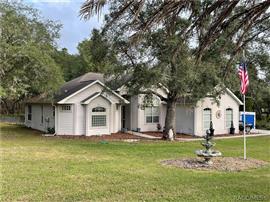 Price: $ 419,900 / Built: 1997
Sqft Living: 2,044 / Beds: 3 / Baths: 2
Garage: 2-Car / Acres: 1.08
Price: $ 444,950 / Built: 2023
Sqft Living: 2,508 / Beds: 4 / Baths: 3
Garage: 3-Car / Acres: 1.6
Price: $ 446,850 / Built: 2023
Sqft Living: 2,508 / Beds: 4 / Baths: 3
Garage: 3-Car / Acres: 1.13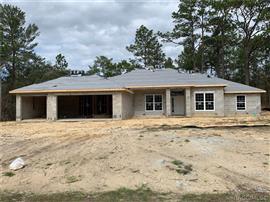 Price: $ 417,250 / Built: 2023
Sqft Living: 2,240 / Beds: 4 / Baths: 3
Garage: 3-Car / Acres: 1.12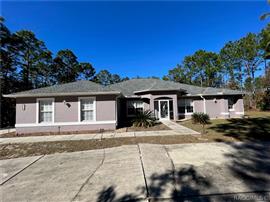 Price: $ 635,000 / Built: 2008
Sqft Living: 2,616 / Beds: 4 / Baths: 3
Garage: 2-Car / Acres: 1.17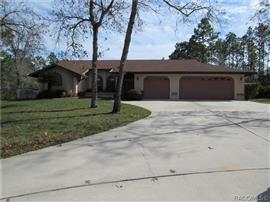 Price: $ 595,000 / Built: 1992
Sqft Living: 2,160 / Beds: 3 / Baths: 2
Garage: 2-Car / Acres: 2.08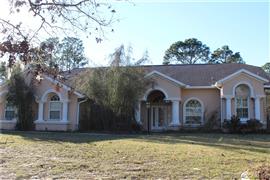 Price: $ 455,000 / Built: 2007
Sqft Living: 2,319 / Beds: 3 / Baths: 2
Garage: 3-Car / Acres: 1.15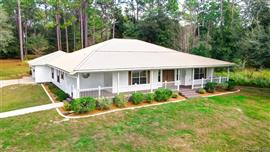 Price: $ 2,500 / Built: 2001
Sqft Living: 2,609 / Beds: 3 / Baths: 2
Garage: No / Acres: 1.15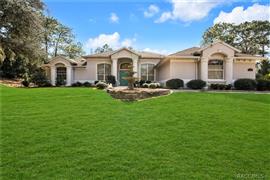 Price: $ 829,900 / Built: 2005
Sqft Living: 3,149 / Beds: 3 / Baths: 3
Garage: 13-Car / Acres: 2.95
Price: $ 999,900 / Built: 2001
Sqft Living: 2,871 / Beds: 3 / Baths: 3
Garage: 3-Car / Acres: 7.08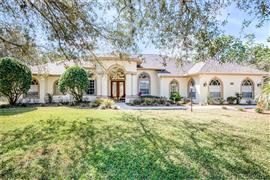 Price: $ 830,000 / Built: 1999
Sqft Living: 3,416 / Beds: 3 / Baths: 3
Garage: 6-Car / Acres: 1.06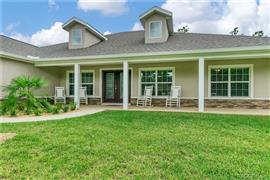 Price: $ 439,900 / Built: 2023
Sqft Living: 2,630 / Beds: 4 / Baths: 3
Garage: 2-Car / Acres: 1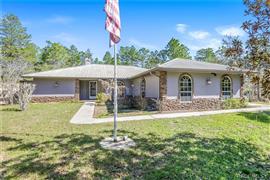 Price: $ 470,000 / Built: 1990
Sqft Living: 1,646 / Beds: 3 / Baths: 2
Garage: 4-Car / Acres: 1.15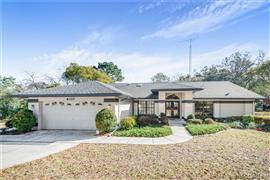 Price: $ 429,900 / Built: 1994
Sqft Living: 1,811 / Beds: 3 / Baths: 2
Garage: 2-Car / Acres: 0.99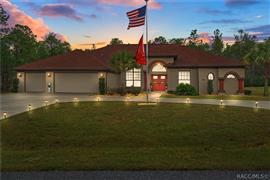 Price: $ 599,000 / Built: 2019
Sqft Living: 2,397 / Beds: 3 / Baths: 3
Garage: 3-Car / Acres: 1.15
Price: $ 625,000 / Built: 2002
Sqft Living: 2,819 / Beds: 4 / Baths: 3
Garage: 2-Car / Acres: 1.01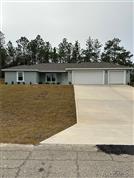 Price: $ 374,900 / Built: 2023
Sqft Living: 1,800 / Beds: 4 / Baths: 2
Garage: 3-Car / Acres: 1.01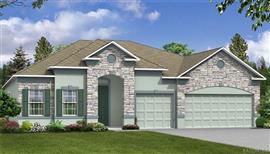 Price: $ 499,550 / Built: 2023
Sqft Living: 2,675 / Beds: 4 / Baths: 3
Garage: 3-Car / Acres: 0.69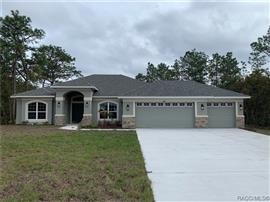 Price: $ 420,850 / Built: 2023
Sqft Living: 2,330 / Beds: 4 / Baths: 2
Garage: 3-Car / Acres: 1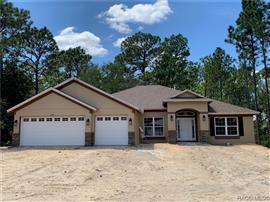 Price: $ 440,450 / Built: 2023
Sqft Living: 2,508 / Beds: 4 / Baths: 3
Garage: 3-Car / Acres: 1.04
Price: $ 399,999 / Built: 2019
Sqft Living: 1,314 / Beds: 3 / Baths: 2
Garage: 2-Car / Acres: 3.71
---